The Visible Man "Guy's Day Out"
G.D.O
Fatherhood, Mentorship, Brother, Positive Male Role Models and Men of Traditional Faith, Courage & Respect for community and self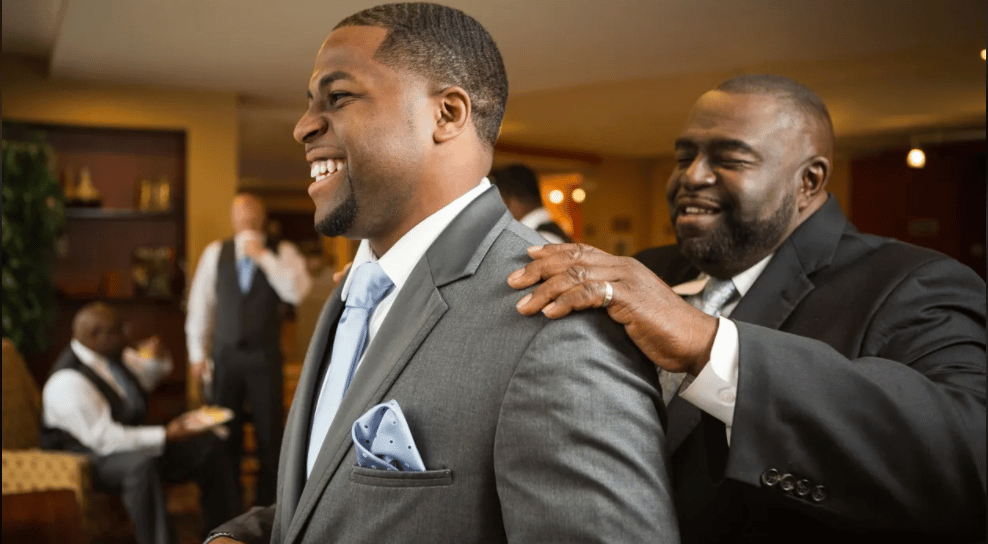 Welcome to The Visible Man Process
MEMBERSHIP
Welcome once again to Visible Man! If you have been privileged to gain access to our membership application page, you are well on your way to a unique and organic organization for promoting cultural history, wealth, freedom and opening the doors for ourselves and the next generation. Our private membership offers everything you need to take control of your holistic success & wellness.
From exclusive:
- Financial Guidance Methods

- Social Events / Webinars

- Opportunity Resource Zones

- Collective Investment Opportunities

- Co-marketing Opportunities

- Fitness n Nutrition Programs

- Legacy Next Generation Programs

- Local and State Government Research Sharing (Grants, Tax Credits, and Opportunity Zones)
The goal of our membership is to offer an alternative resource to the negatives images men, husbands, and brothers see today. Your access, if granted will allow for a host of tools, techniques and information to support your reaching financial independence, better health, spirituality for being and continuing to be great mentors, family leaders, and with the patient of jobe, when promoting respect, from one brother to another.
Not just for ourselves but for the next generation. Because, someday your daughters will seek to meet a man like their father, and some father will empower his son to be a man of strength, collective courage, and respect for his wife and kids.
So good luck! Here's to your quest to become a new member of The Visible Man, and start a Roadmap to unlock your potential as part of an exclusive membership of brothers looking to make a difference.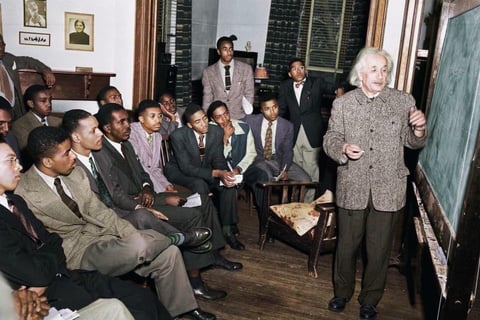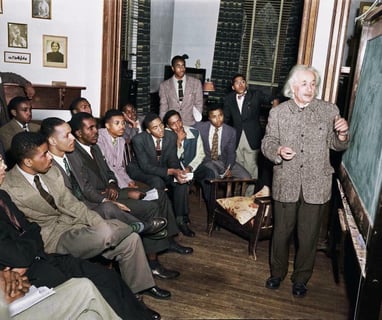 Albert Einstein
Albert Einstein teaching a physics class at Lincoln University (HBCU in Pennsylvania) in 1946. The Nobel prize winning scientist said: "The separation of the races is not a disease of colored people. It is a disease of white people. I do not intend to be quiet about it."
We all have the power to make a difference.